Highbury Onground Swimming Pools - Shapes & Sizes
When luxury meets affordablitity! On-ground swimming pools (aka Semi Inground swimming pools) look and feel like in-ground pools for significantly less expense. The only difference is that they don't go quite as deep and they can be flush with the ground or extrude out of the ground anyway between 1 to 3 feet depending on your dig budget! Essentailly some in the ground and some out of the ground.


---
MEET THE HIGHBURY TRIUMPH

The Triumph semi in-ground pool is an excellent solution for the home owner who wishes to have the quality of an In-ground swimming pool system without the extensive construction burden or cost. Triumph is a perfect solution to sloped backyards and is versatile enough to be buried from half-way, to all the way into the ground.

The Triumph on-ground system is manufactured by Highbury Pools Ltd. the leading manufacturer of swimming pool components since 1973. Built-to-last, the Triumph system is constructed using 14 Gauge, commercial quality (ASTM A526) continuous hot dipped Z700 galvanized steel, the best in the industry.

Galvanizing is an effective corrosion protective method for two main technical reasons: It provides a protective barrier against water and oxygen the same way paint does but is much more durable. Zinc has a higher electric potential than carbon steel and therefore works as a 'sacrificial anode', also known as cathodic protection.

Because the triumph is constructed using this superior material, you can rest assured that the Triumph is the most durable panel on the market today.

With twenty two different sizes, you are sure to find a Triumph uniquely special for your backyard.
Kidney - SBC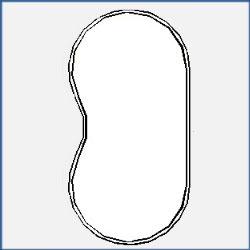 Kidney - SB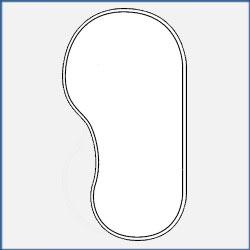 Odysee II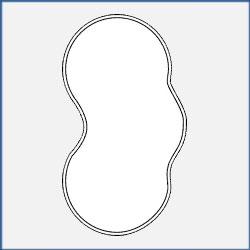 Oval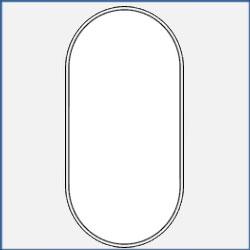 Rainbow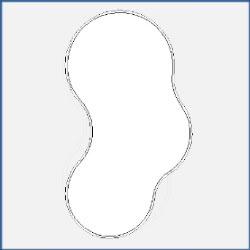 Round